MTV "Reunited: Real World Vegas"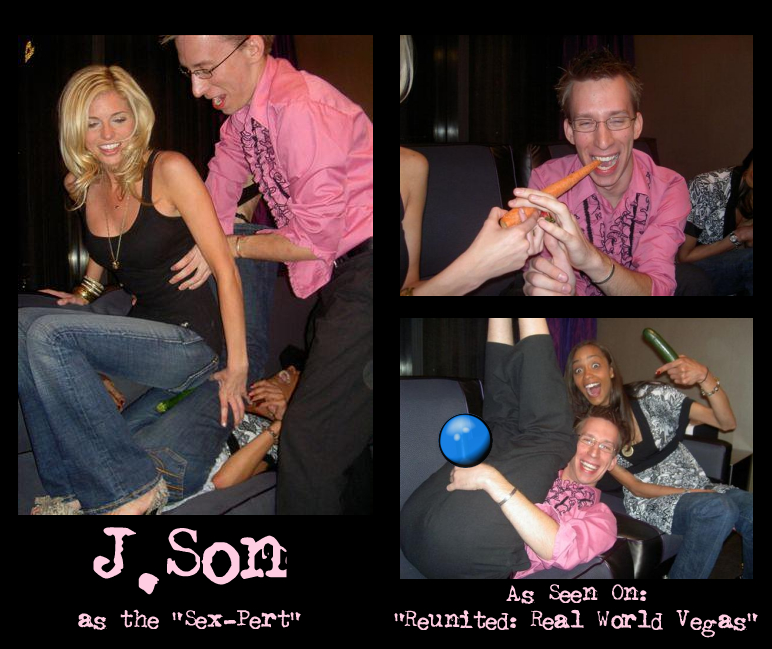 J.Son will be featured on an upcoming episode of "Reunited: Real World Vegas" on MTV.
When Trishelle from the Las Vegas season was throwing a belated bachelorette for Brynn for the upcoming reunion mini-season she wanted to have fun and games planned. Trishelle called upon J.Son to come to the party and give the girls sex advice.
In this episode watch as J.Son "The Sex-Pert" has the girls do everything from "Lollipop Baseball" to the "ManChair." You don't want to miss this.
+Coming May 30th to MTV+
J.Son will be seen starting on Episode 2 or 3